Members of the National Advisory Committee on Rural Health and Human Services
Member Biographies
Governor Jeff Colyer, M.D.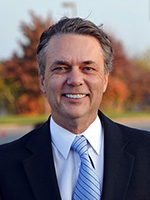 Governor Jeff Colyer M.D. has extensive private and public sector leadership experience from startups to large organizations. He was the 47th Governor of Kansas and has started or helped manage small companies, healthcare entities, large organizations, and complex international projects. He has served on a variety of Boards. He successfully combined dual careers in business/government while practicing reconstructive surgery. He is known for volunteering in numerous warzones, and has been featured on 60 Minutes, People, and multiple media outlets. He is a board certified, craniofacial/plastic surgeon with more than 20,000 patients with a special interest in craniofacial and pediatric plastic surgery at KU and the Mid-America Craniofacial Teams.
April Anzaldua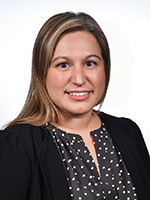 Director of Community Services and Development
Community Action Corporation of South Texas
Alice, TX
April Anzaldua serves as the Director of Community Services and Development for Community Action Corporation of South Texas, a large nonprofit corporation in rural South Texas which serves over 20,000 individuals annually through an array of health and social service programs. Since 2006, Ms. Anzaldua has dedicated her career to improving the quality of life for vulnerable children, adolescents, adults and seniors throughout a 16-county service area. As the Director of Community Services and Development, she provides administrative leadership and operational oversight for federal, state and foundation funded programs.
Isabel Garcia-Vargas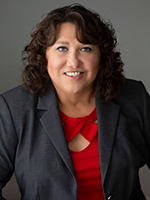 Executive Director
Redlands Christian Migrant Association
Immokalee, FL
Isabel Garcia-Vargas is the Executive Director of the Redlands Christian Migrant Association (RCMA). RCMA provides childcare and K-8th grade Dual Language education to over 6,500 migrant and low income students and their families throughout the state of Florida.
She is an accomplished early childhood educator and a leader within the world of Head Start.
Ms. Garcia-Vargas has worked in early childhood education for over 30 years. Her career began as an after-school teacher at RCMA in 1988. Prior to being named Executive Director, she held a variety of positions including Center Director, Area Coordinator, Director of Program Quality, and Associate Executive Director.
Craig Glover, M.B.A., M.A., FACHE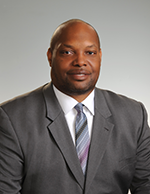 President and Chief Executive Officer
FamilyCare
Charleston, WV
Craig Glover serves as President and Chief Executive Officer of FamilyCare Health Centers. FamilyCare is a community health center that provides medical, dental, and behavioral health to over 33,000 unique patients via fifteen health centers, three mobile units, and several school-based locations. Mr. Glover has more than 15 years of community health center experience. Previously, Mr. Glover served as CEO of community health centers in Connecticut and Illinois and vice president of a Missouri community health center.
Clifford Hunter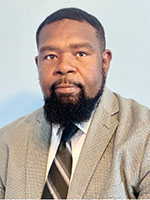 Fatherhood Liaison and Fatherhood Coordinator
Fathers Among Men and Heart of Georgia Healthy Start
Dublin, GA
Clifford Hunter serves as the Fatherhood Liaison of Heart of Georgia Healthy Start and Fatherhood Coordinator of Fathers Among Men, both of central Georgia. These nonprofit organizations provide grants to communities that offer fatherhood training, peer support, and higher education opportunities. These programs maintain on-going support to men in a ten-county service area. Since 2013, Hunter has been dedicated to improving the relationships of fathers with their children. Mr. Hunter is a community leader serving on a variety of boards and hosting weekly radio events. He has also served as a respiratory therapist for over twenty years, and more recently, Chief Operating Officer of Brighter Heath Medical Services, physician offices that provide primary care and pain management treatment.
George "Mark" Holmes, Ph.D.
Director, Cecil G. Sheps Center for Health Services Research,
University of North Carolina
Chapel Hill, NC
Term Expires: August 2023

Mark Holmes, PhD, is a Professor in the Department of Health Policy and Management in the University of North Carolina Gillings School of Global Public Health and Director of the Cecil G. Sheps Center for Health Services Research, where he is also the Director of the North Carolina Rural Health Research and Policy Analysis Center and the Co-Director of the Program on Health Care Economics and Finance. His research interests include hospital finance, rural health, workforce, health policy, and patient-centered outcomes research. In 2014, he received UNC's Phillip and Ruth Hettleman Prize for Artistic and Scholarly Achievement by Young Faculty. In 2015 he was named Outstanding Researcher by the National Rural Health Association. He previously served on the board of the North Carolina Health Insurance Risk Pool. His state policy work led to his 2010 Health Care Hero "Rising Star" award from the Triangle Business Journal. A native of Michigan's "Thumb", he now lives in North Carolina with his wife and three children. He received his BS in Mathematics and Economics from Michigan State University and his PhD from the Department of Economics at UNC-Chapel Hill.
Cara James, Ph.D.
President and CEO
Grantmakers In Health
Washington, DC
Cara V. James is President and CEO at Grantmakers In Health (GIH). Prior to joining GIH in 2020, she served as Director of the Office of Minority Health at the Centers for Medicare & Medicaid Services (CMS) where she provided leadership, vision, and direction to advance health equity. Under her guidance, CMS developed its first CMS Equity Plan to Improve Quality in Medicare, its first Rural Health Strategy, created an ongoing initiative to help individuals understand their coverage and connect to care, increased the collection and reporting of demographic data, and developed numerous resources to help stakeholders reduce disparities. Before joining CMS, Dr. James served as Director of the Disparities Policy Project and Director of the Barbara Jordan Health Policy Scholars Program at the Henry J. Kaiser Family Foundation. Dr. James holds her doctorate in health policy and her bachelor's degree in psychology from Harvard University.
Michelle Mills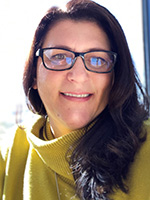 Chief Executive Officer, Colorado Rural Health Center
Parker, CO
Term Expires: August 2025
Michelle Mills is the Chief Executive Officer of the Colorado Rural Health Center, a nonprofit organization that acts as the State Office of Rural Health and Rural Health Association. She has worked closely with rural communities and providers to make a positive impact on rural health delivery. Ms. Mills is responsible for building relationships that the Center has established with other organizations, funders, and rural health care leaders and is dedicated to collaboration. She has served as the President of the National Organization of State Offices of Rural Health, Secretary for the National Rural Health Association and is Chair for Colorado's E Health Commission. Ms. Mills earned her B.A. in Communications from Regis University.
Ms. Mills worked at the Colorado Foundation for Medical Care, which is Colorado's health care quality improvement organization, from 1991 through 2009. She was Director of Programs at Colorado Rural Health Center before becoming the CEO in 2012.
Brian Myers
Chief Strategy Officer at Empire Health Foundation (EHF)
Spokane, WA
Term Expires: August 2023
Brian Myers leads the design and implementation of the Foundation's grantmaking portfolios. He began his work at EHF in 2010 as the Foundation was forming its initial strategies as well as its culture of accountability and impact while remaining compassionate, collaborative and equitable. In prior roles he directed the Foundation's Healthy Aging Program, which is aimed at supporting seniors to remain healthy and independent in their homes or communities of choice, as well as the design and implementation of the Foundation's Capacity Building Program, helping bring over $260 million in outside funding to Eastern Washington and catalyzing partnerships to address social determinants of health. He is constantly working with regional, state, national, and tribal partners to address social determinants of health, improve quality, and outcomes while keeping a lens on sustainability, reducing disparities, and ensuring that communities are better through long-term relationships with the Foundation.
Mr. Myers currently serves as a board member for the Spokane Teachers Credit Union, Spokane Tribal Network, Potlatch Fund and Grantmakers in Aging.
Kellie Phillips-Asay, M.S.N., RN
Montana State University, College of Nursing
Hysham, MT
Term Expires: August 2025
Kellie Phillips-Asay is currently a practicing nurse at the Billings Clinic in Billings, Montana. She is a proud Lakota, an enrolled member of the Cheyenne River Sioux Tribe. Her work includes providing comprehensive family centered, developmentally sound care for Level IIIb Neonatal Intensive Care Unit infants. In addition to providing direct clinical care, she is an educator at the Montana State University, College of Nursing, where she is the course coordinator and lecture lead for Research in Health Care and Nursing Care for Child and Family nursing courses.
Ms. Phillips-Asay has previously worked at Crow/Northern Cheyenne Hospital, where she was responsible for comprehensive professional nursing care for various levels of medical/surgical care acuities. She has also worked at the Indian Health Board of Billings where she was responsible for acute care clinic duties including assisting with direct patient care assessment, planning, implementation, and evaluation of patient care.
Matthew Probst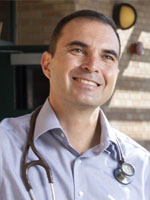 Physician Assistant and Primary Care Provider
Sunrise Medical Clinic
Las Vegas, NM
Matthew Probst is a Physician Assistant and Primary Care Provider at Sunrise Medical Clinic in Las Vegas, New Mexico. He is also Director of Rural Engagement for the University of New Mexico Office for Community Health. In 2019 he was the American Academy of Physician Assistants PA of the Year and recipient of the Primary Care Community Leadership Award and the National Association of Rural Mental Health Schumacher Award for Excellence in Clinical Service. In 2020, U.S. Senator Martin Heinrich named him a Hometown Hero, and New Mexico Magazine recognized him as a True Hero for COVID-19 response. In 2021, Mr. Probst was the New Mexico Alliance of School-Based Health Center Champion and the National Organization of State Rural Health Offices Community Star. In addition to the National Advisory Committee on Rural Health and Human Services, Matt currently serves New Mexico on the Health Care Workforce Committee, the Primary Care Council, and the Aging and Long-Term Services Division Policy Advisory Committee.
Pat Schou
Executive Director of Illinois Critical Access Hospital Network (ICAHN)
Princeton, IL
Term Expires: August 2023

Pat Schou is the Executive Director of ICAHN, the first state-wide critical access hospital (CAH) network, which was established in 2003. ICAHN is a not for profit corporation comprised of 57 critical access and small rural hospital members and provides a number of hospital support services and educational programs. She also manages the Medicare Rural Hospital Flexibility Grant, Small Hospital Improvement Program and several other grant programs on behalf of the Illinois Department of Public Health. In addition, Ms. Schou is the Executive Director of the Illinois Rural Community Care Organization (IRCCO), which is a statewide rural accountable care organization comprised of 25 critical access and rural hospitals. Ms. Schou has more than 35 years of clinical and rural hospital administrative experience and currently serves as president-elect for the National Rural Health Association. She was awarded the Calico Rural Leadership Award by the National Rural Research Center in 2013, the Rural Hero Award by the University of Illinois Rural Medical Education in 2016, and received the National Rural Health Association's President Award in April 2015. Ms. Schou serves on the Board for the Healthcare Facilities Accreditation Program, National Rural Resource Center Board, Partners for Connected Illinois Board, and is a fellow member of the American College of Healthcare Executives as well as a national speaker and facilitator.