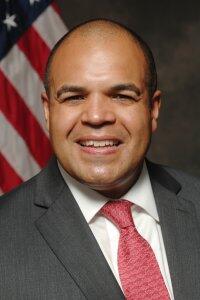 Director, Office of Civil Rights, Diversity and Inclusion
Health Resources and Services Administration
U.S. Department of Health and Human Services
Biography
Anthony Archeval is the Director of HRSA's Office of Civil Rights, Diversity and Inclusion (OCRDI).  He administers HRSA's civil rights program, which focuses on equal employment opportunity, accessibility, and diversity and inclusion.
Prior to becoming the Director of OCRDI, Mr. Archeval was a trial attorney for the Department of Justice and was the Deputy Equal Employment Opportunity (EEO) Officer at the Department of Homeland Security.
Mr. Archeval graduated from Columbus School of Law at Catholic University and earned his Bachelor's degree in criminal justice from New Jersey City University.