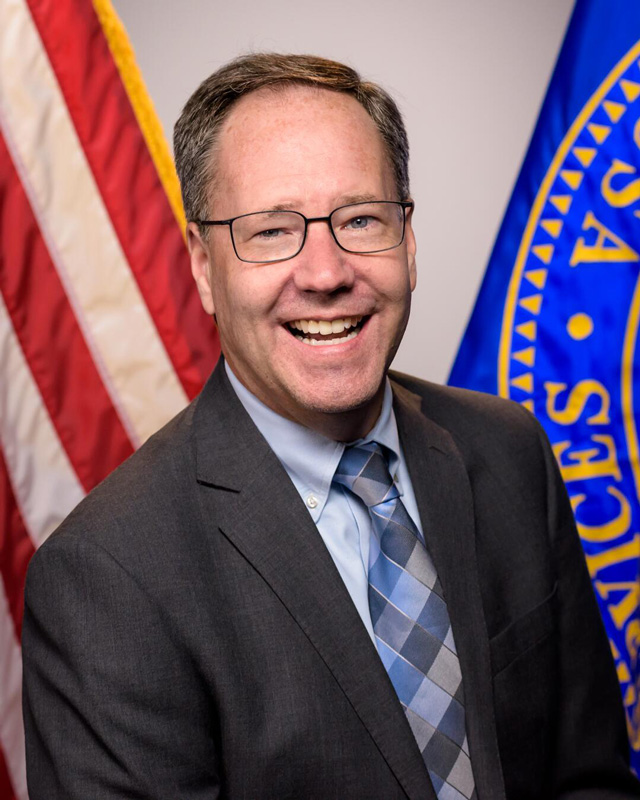 Associate Administrator
Bureau of Primary Health Care
Health Resources and Services Administration
U.S. Department of Health and Human Services
Biography
Jim Macrae became associate administrator for primary health care in the U.S. Department of Health and Human Services' Health Resources and Services Administration (HRSA) in May 2006.
The Bureau of Primary Health Care (BPHC) supports health centers in underserved communities, providing access to high quality, affordable, patient-centered, comprehensive primary health care for people who are low-income, uninsured, or face other obstacles to receiving health care.
Mr. Macrae has led the Health Resources and Services Administration's (HRSA) Bureau of Primary Care (BPHC) for more than 15 years. As head of BPHC, Macrae manages a $5.7 billion budget that supports nearly 1,400 health centers which operate approximately 14,000 service delivery sites in every U.S. state, the District of Columbia, Puerto Rico, the U.S. Virgin Islands, and the Pacific Basin. Serving more than 30 million people nationwide, these centers provide cost-effective, comprehensive, and patient-centered care, coordinating a wide range of medical, dental, mental health, substance use disorder, vision, and patient support services.
Macrae also served as Acting Administrator for HRSA from April 2015 to April 2017, where he oversaw more than 90 programs that provide health services to tens of millions of people, including people living with HIV/AIDS, pregnant women, mothers and families, and those otherwise unable to access quality health care.
Prior to his years in BPHC, Macrae served as Associate Administrator for HRSA's Office of Performance Review (OPR) from 2000 to 2006, where he oversaw the work of staff in regional divisions across the country. OPR was previously the agency's focal point for reviewing and improving the performance of HRSA-supported programs in states and communities.
Macrae also served in several capacities at BPHC from 1992 to 2000. As the bureau's director of the Office of State and National Partnerships, he worked with national and state associations across the country to increase access, reduce disparities in health outcomes, and improve the delivery of health services to underserved populations.
Before joining HRSA in 1992, Macrae was a Presidential Management Intern at HHS, where he worked on both the Medicare and Medicaid programs as well as in the Department's Office of Planning and Evaluation.
Macrae has received numerous awards, including the Secretary's Award for Distinguished Service (2019), the Hubert H. Humphrey Award for Service to America (2015), the HRSA Administrators Award for Equal Opportunity Achievement (2014), and the Presidential Meritorious Executive Rank Award (2010).
Macrae earned his bachelor of arts degree in sociology from Illinois Wesleyan University, a master's degree in sociology from Duke University, and a master's degree in public policy from Harvard University.