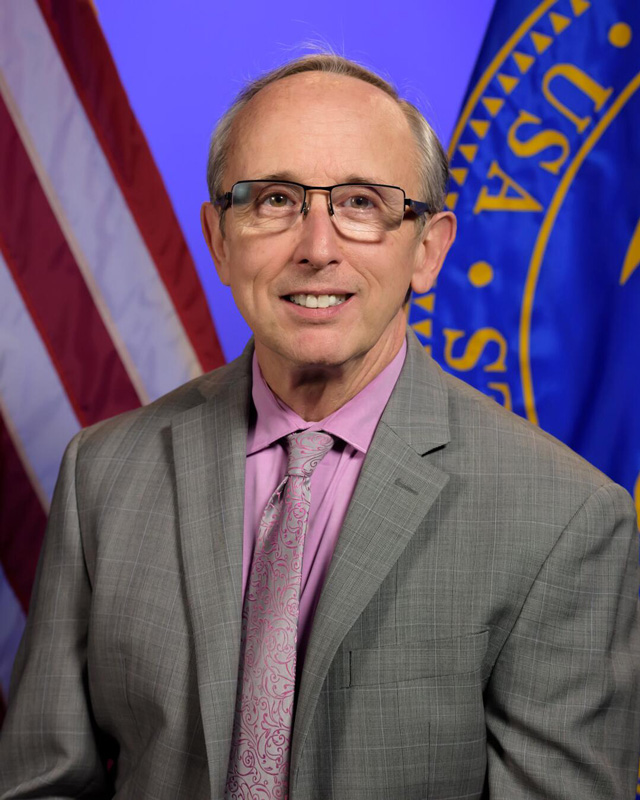 Associate Administrator for Rural Health Policy
Health Resources and Services Administration
U.S. Department of Health and Human Services
Biography
Tom Morris serves as the Associate Administrator for Rural Health Policy in the Health Resources and Services Administration (HRSA) of the U.S. Department of Health and Human Services (HHS).  In that role, Tom oversees the work of the Federal Office of Rural Health Policy, which is charged with advising the HHS Secretary on rural health issues.
The Office, which has an annual budget of $317 million, administers a range of research and capacity-building grant programs that serve rural communities.  In 2012, Tom was the recipient of the HHS Distinguished Service Award and in 2015 he was awarded a Presidential Rank Award for Meritorious Service.
Over the course of his Federal career, Tom has testified on rural health issues before the House and Senate.  He has past work experience in the U.S. Senate as well as various policy and program positions within HRSA and HHS. A 1996 Presidential Management Intern, Tom came to government after a career as a newspaper reporter and editor.
He has an undergraduate degree in journalism from the University of North Carolina at Chapel Hill and a Master's in Public Administration with a concentration in Community Health from East Carolina University.  He also earned a Certificate in Public Leadership from the Brookings Institution in 2008.