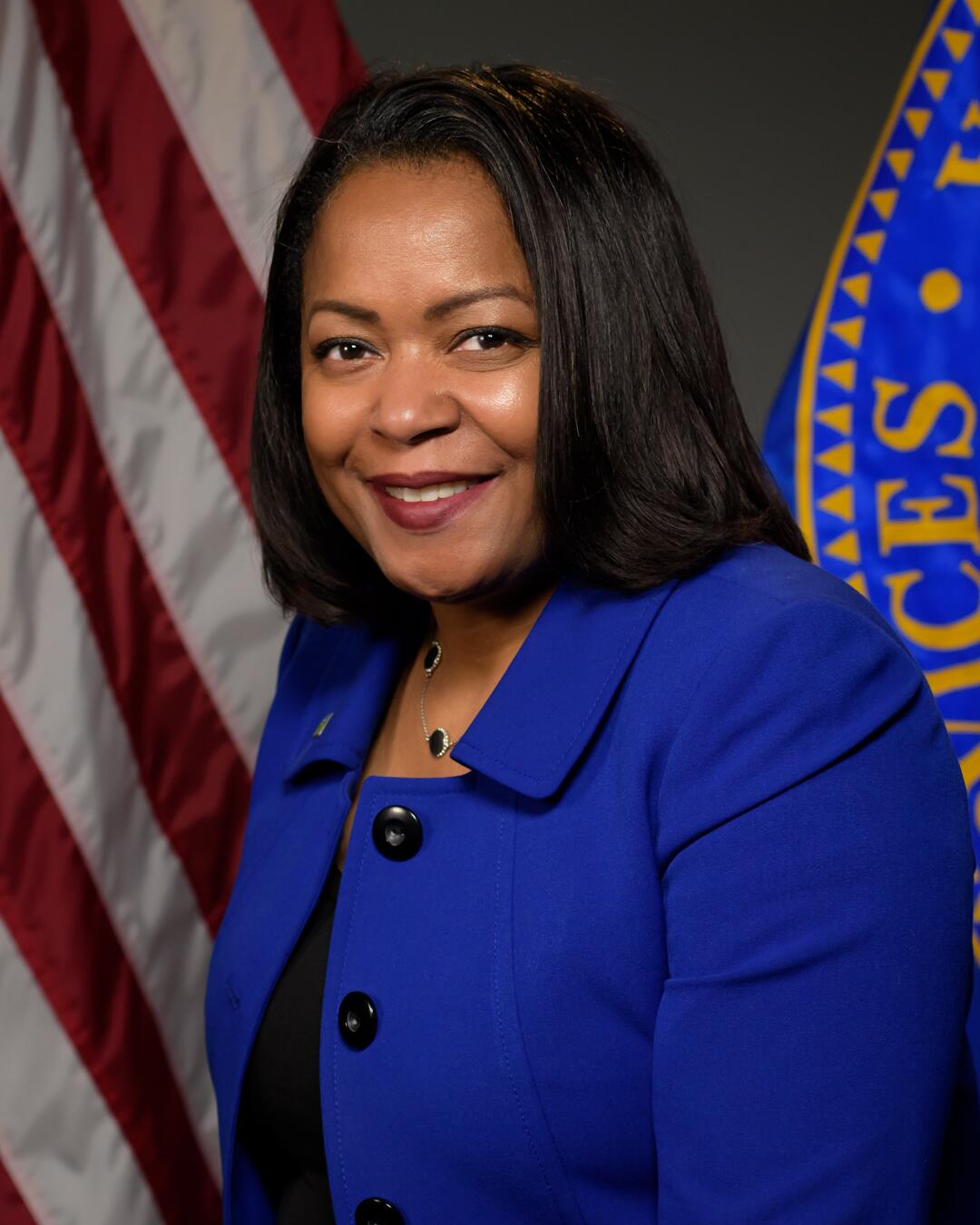 Associate Administrator for Provider Relief Bureau
Health Resources and Services Administration
U.S. Department of Health and Human Services
Biography
Danita Hunter was appointed Associate Administrator for the Provider Relief Bureau (PRB) of the U.S. Department of Health and Human Services' Health Resources and Services Administration (HRSA) in November 2020.
As the Associate Administrator, Dr. Hunter provides oversight for the Provider Relief Fund, a history-making effort tasked by HHS to manage and distribute $178 billion dollars to provide hospitals and other health care professionals with relief and assistance on the front lines of the coronavirus response. The bureau reimburses health care providers for health care related expenses or lost revenues attributable to coronavirus, provides claims reimbursement for health care entities for COVID-19 testing and treatment for uninsured individuals, and reimburses providers for administering COVID-19 vaccines to patients enrolled in health plans that either do not cover vaccination fees or cover them with patient cost-sharing.
Prior to coming to HRSA, Dr. Hunter was the Director of the TRICARE Health Plan (THP) at the Defense Health Agency (DHA), responsible for programmatic, operational, and policy matters pertaining to the worldwide management of the TRICARE program, as well as DHA purchased care programs, for healthcare services that cover 9.4 million beneficiaries. She previously served as the Director, TRICARE Overseas Program; Program Manager, Women, Infant, Children Overseas Program; and Program Manager, Third Party Collection System.  
Dr. Hunter has held other notable leadership positions, which include Director of Finance for the Greater Southeast Healthcare System, Washington, DC and the Director Physician Practice Management, Washington Hospital Center.  She has also served six years in the United States Air Force as an Allergy Immunology Specialist.  
Dr. Hunter obtained her Bachelor of Science in Business Administration from the University of Nebraska; a Master of Science in Healthcare Administration, Central Michigan University; Master's Degree in Project Management from Keller Graduate School; and a Doctorate in Health Administration, Central Michigan University.  She also holds a Program Manager Level III Certification and a Project Management Professional (PMP) Certification.