In September 2022, HRSA took action to integrate behavioral health into primary care, address substance use disorder in rural communities, improve access to cancer screening services, and advance support for the health needs of tribal communities.
Recent HRSA Highlights
HHS Releases Roadmap for Integrating Behavioral Health
HRSA Administrator Carole Johnson joined HHS Secretary Xavier Becerra and other HHS leaders to release the HHS Roadmap for Behavioral Health Integration, which outlines to Department's policy plan for ensuring there is no wrong door to mental health and substance use disorder treatment.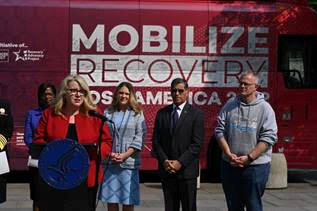 HRSA Participates in White House Hispanic Heritage Month Event with Second Gentleman
HRSA Administrator Carole Johnson joined Second Gentleman Douglas Emhoff and other HHS leaders in an event for the Latino community to both celebrate Hispanic Heritage Month and discuss HRSA and other HHS grant opportunities to help meet the health and social services needs of the Latino community.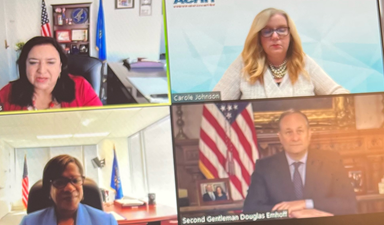 HRSA Joins White House, Members of Congress in Announcement of $225 Million in HRSA American Rescue Plan Funding to Support Community Health Workers
HRSA Administrator Carole Johnson joined White House American Rescue Plan Coordinator and Senior Advisor to the President Gene Sperling, Senator Kirsten Gillibrand (NY), Congressman David Trone (MD-06), and Mayor of Chicago Lori Lightfoot as well as HRSA grantees to announce a $225 million investment in training Community Health Workers.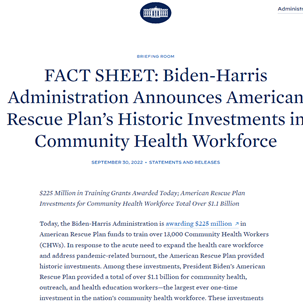 HRSA Awards Over $104 Million to Expand Substance Use Treatment and Prevention in Rural Communities
HRSA awarded more than $104 million to expand treatment and prevention services for substance use disorder, including medications for opioid use disorder, in rural communities nationwide. Part of HRSA's Rural Communities Opioid Response Program funding is aimed at reducing the morbidity and mortality of rural Americans from substance use disorder.
HRSA Awards Over $5 Million to Partners with National Cancer Institute (NCI)-Designated Cancer Centers to Improve Equity in Cancer Screening
HRSA awarded more than $5 million to 11 HRSA-funded community health centers to facilitate access for underserved communities to life-saving cancer screenings and early detection services. These first-of-their-kind partnerships are bringing health centers together with NCI-Designated Cancer Centers.
HRSA Holds Advisory Committee on Infant and Maternal Mortality (ACIMM) Meeting on Tribal Land For the First Time Ever
HRSA held the September Advisory Committee on Infant and Maternal Mortality meeting in Prior Lake, Minnesota, at the Shakopee Mdewakanton Sioux Community the first time ever the meeting was held on tribal land. Secretary Becerra and Administrator Johnson delivered remarks emphasizing their commitment to reducing the unacceptably high mortality rates facing American Indian/Alaska Native (AI/AN) mothers and infants.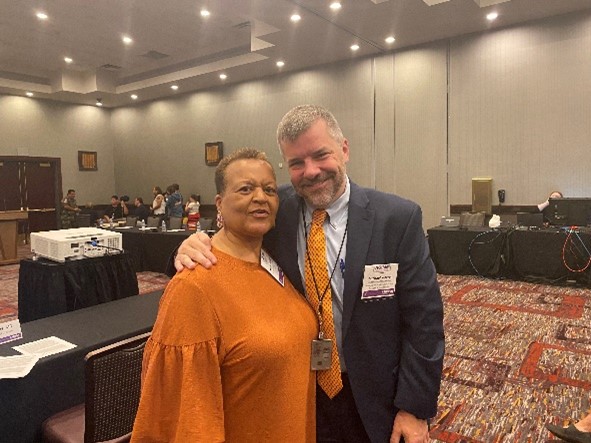 HRSA Administrator Johnson Participates in Secretary's Tribal Advisory Council Meeting in New Mexico
Secretary Becerra and Administrator Johnson joined HHS leaders at the Secretary's Tribal Advisory Council meeting in New Mexico to hear directly from tribal members and discuss ways HRSA is working to advance the health needs of tribal communities.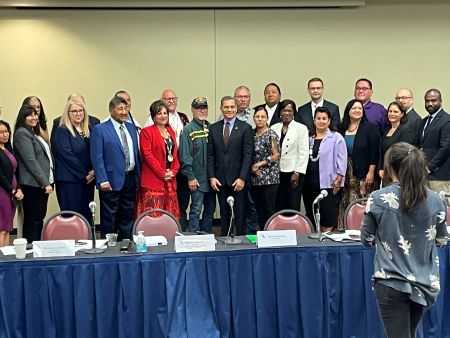 HRSA Leadership Hosts Tribal Consultation
HRSA leaders joined tribal leaders for a government-to-government consultation on HRSA's work to expand the health care workforce, improve access to health care services in rural communities, and combat disparities in maternal and infant mortality and health outcomes.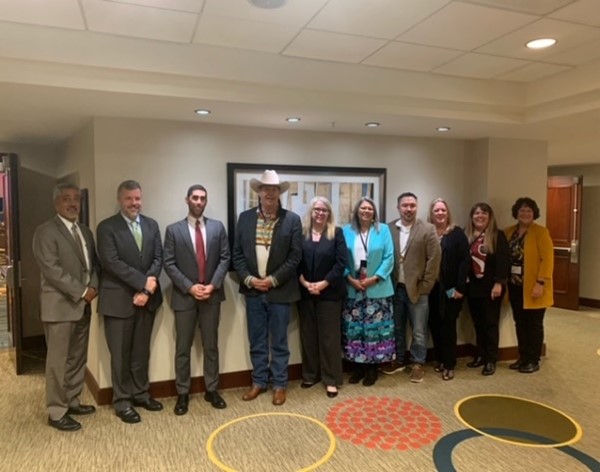 Staff Recognition
HRSA's Suma Nair Recognized at Partnership for Public Service Sammies's Awards
Suma Nair was recognized as a nominee for the Service to America awards for her work to coordinate vaccines, testing, therapeutics, masks and other mitigation tools for health centers – improving access to these life-saving tools in some of the highest risk and hardest hit communities in the country.
HRSA Rear Admiral Krista Pedley Receives William A. Zellmer Award
RADM Krista Pedley, the highest ranking U.S. Public Health Service officer at HRSA, was recognized by the American Society of Health-System Pharmacists with the William A. Zellmer Award for distinguished service to the profession. She also is to be named a Distinguished Alumnae of the University of Pittsburgh School of Pharmacy this fall. RADM Pedley, who joined HRSA in 2007, led a national collaborative that explored ways to integrate pharmacists into primary care teams to help patients better manage multiple chronic conditions.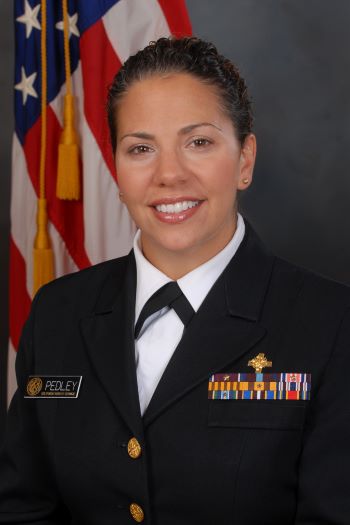 News from the Regions
Health Equity Conference
HRSA's Office of Intergovernmental and External Affairs (IEA) Region 10 Office, based in Seattle, Washington, hosted a Health Equity Conference at the University of Washington Tacoma.
The event was developed in collaboration with the Asian Pacific Islander Coalition Advocating Together for Health, International Community Health Services, Northwest Center for Public Health Practice, Northwest Portland Area Indian Health Board, Northwest Regional Primary Care Association, Washington Association for Community Health, and Washington Commission on African American Affairs.
HRSA Regional Administrator, Sharon Turner, City of Tacoma Deputy Mayor Catherine Ushka, and Director of the Tacoma-Pierce County Health Department, Dr. Anthony Chen.
Hispanic Heritage Month
In honor of Hispanic Heritage Month (September 15–October 15), HRSA hosted the Latino Health Summit: Road to Resiliency, in collaboration with the HHS Office of the Assistant Secretary for Health. The Summit recognized efforts to increase resiliency and reduce health disparities in the Latino community and highlighted innovative approaches and models implemented by organizations that serve the community.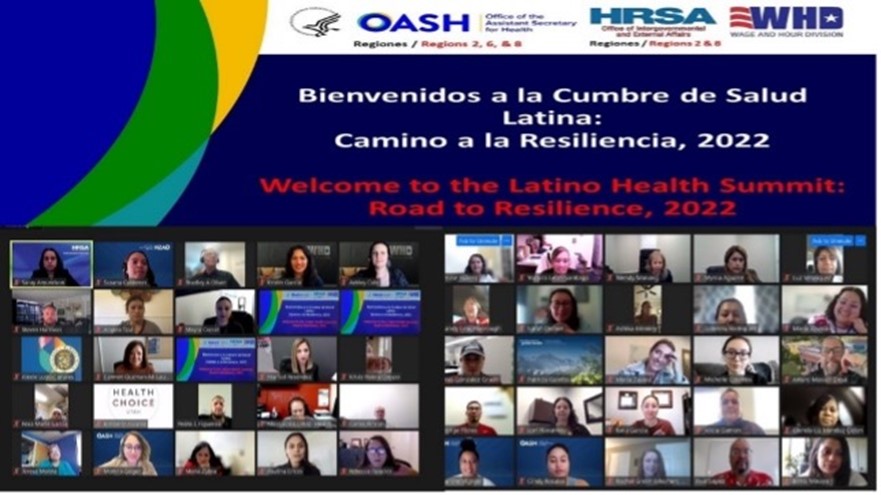 Asian American, Native Hawaiian, and Pacific Islander (AANHPI) Health Summit
HRSA Region 2, based in New York City, hosted an in-person summit on health issues facing Asian American, Native Hawaiian, and Pacific Islander populations for community organizations, with a spotlight on mental health and anti-Asian hate crimes during COVID-19.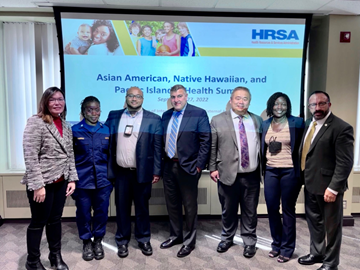 Venus Vacharakitja (Apicha Health Center), CDR Wanda Pamphile (HRSA IEA-R2), Mamunur Rahman (NYC Dept of Health and Mental Hygiene), Andrew R. Arias (NYC Police Dept), Paul Chang (White House Initiative on Asian Americans, Native Hawaiians, and Pacific Islanders), Cheryl Donald (HRSA RA-Region 2), Dennis Romero (SAMHSA RA-Region 2).