National Hansen's Disease (Leprosy) Registry collects data from health care providers and agencies. Data are analyzed and reported to the Centers for Disease Control and Prevention.
Highlights from A Summary of Hansen's Disease (Leprosy) in the United States 2015
178 new cases reported
32 Jurisdictions including Puerto Rico reported new cases
72 percent (129) of new cases were reported by Arkansas, California, Florida, Hawaii, Louisiana, New York and Texas
The largest proportion of cases (43) that identified an ethnic association declared themselves to be Asian or South Pacific Islander.
66 percent (117) of new cases were in males
Age of individuals with new cases ranged from 7 to 95 years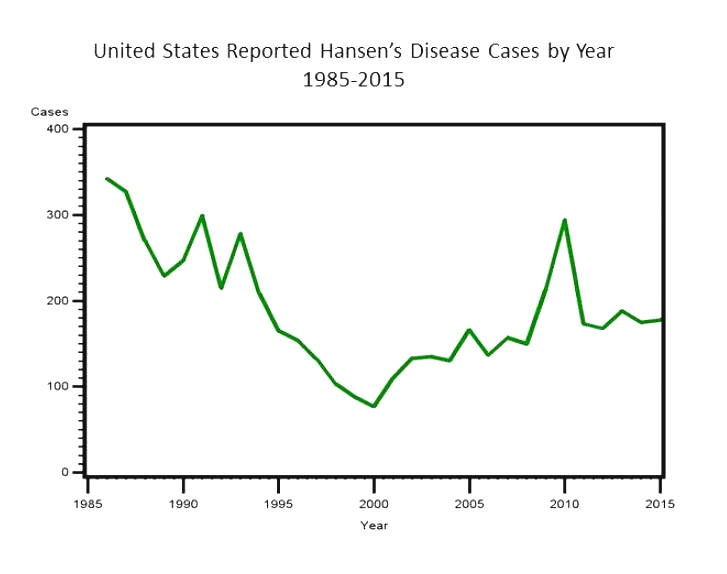 In 2015 a total of 178 cases of Hansen's disease were reported in the U.S. In the last 30 years (1985-2015), 6,076 new cases have been reported. The number of cases reported per year peaked at 456 in 1983. 
Customized Reports
Special reports may be generated from the registry data upon request. Those of general interest are available here and can be downloaded.