Beginning September 2022
Wednesday, Thursdays, and Fridays
10 a.m. – 4 p.m.
Carville is the national museum honoring leprosy patients—once quarantined on site—and the medical staff who cared for them and made medical history. The museum collects, preserves and interprets medical and cultural artifacts to inform and educate the public about Hansen's disease (leprosy).
Supporting the National Hansen's Disease Program (NHDP), the museum:
Interprets the history, treatment and rehabilitation of leprosy in the US,
Honors those who lived at the national leprosarium as patients, and
Celebrates health care professionals who made medical history as they battled leprosy.
Exhibits & Collections
Collections and exhibits span the history of Hansen's disease treatment in the United States.
Some of our major exhibits and collections include:
Highlights of Our History

(PDF - 2 MB)

A Patient's Room, circa 1940's
Medical Adaptations & Treatment
Laboratory Research
Patients' Stories & Advocacy
Carville Culture: Organizations, Activities & Entertainment
Federal Civil Service Employees
Hansen's Disease Ready Reference
The Daughters of Charity Collection – Correspondence, publications, photographs, diaries and newspaper clippings compiled by the Sisters to document their mission.
The United States Public Health Service (USPHS) Collection – Includes the history of the treatment, care and rehabilitation of leprosy by the federal government at the Carville Historic District.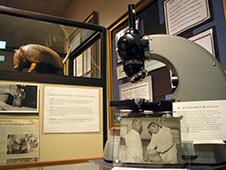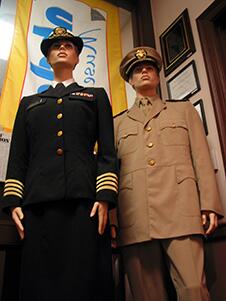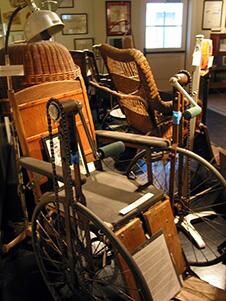 Resources for Researchers
The museum and archives have hosted and continue to host research projects which become academic papers, books, documentaries, family histories, and science and social studies projects.
Did You Know?
In 1992, the National Park Service placed the Carville Historic District on the National Register of Historic Places. Also referred to as the Gillis W. Long Center (GWLC), the museum is one of seven Louisiana National Guard Installations statewide.